New Drug Approvals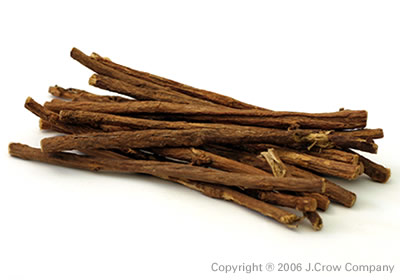 Licorice Inhibits 92% of Breast Cancer Cells & Slows Growth by 83% in Vivo:
Isoliquiritigenin
Isoliquiritigenin, a natural licorice compound, inhibited 92% of human breast cancer
 cells (both ER+ and triple-negative) in vitro after 48 hours of treatment in this new study. When given to mice, it resulted in breast tumors 83% smaller than untreated mice after 25 days.
Researchers discovered this licorice compound was not only cytotoxic to the breast cancer cells but also profoundly reduced the key angiogenesis factor VEGF by up to 85%, thus disabling the cancer from connecting new blood supplies to feed the tumors. Licorice is a powerful herb which has already shown strong activity against prostate cancer, colon cancer, cervical cancer, leukemia and others in lab studies.
Although used as a candy in the West, licorice root has been used as a medicinal herb for centuries in traditional Chinese and Ayurvedic medicine for treating…
View original post 2,495 more words