When I made my presentation on "Cancer, Indian & Global Scenario" at Tata Memorial Cancer Hospital, Mumbai in the year 2014, I deliberately night before the day of my presentation removed a word from one of the slides in my presentation. Now I am having hard time to recollect what that word was….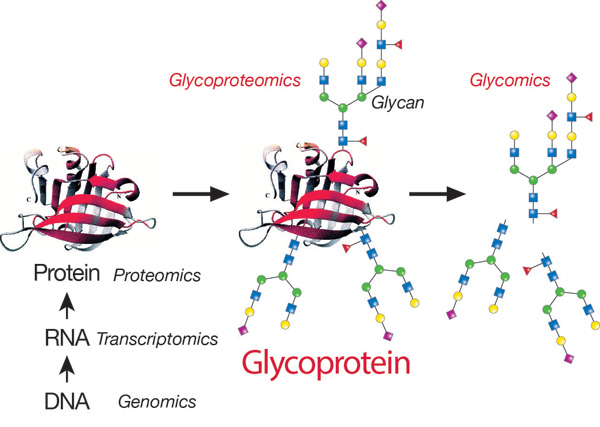 Glycans are everywhere. These sugar-molecule combinations are in and on our cells, connective tissue and bodily fluids.
Different blood types, for example, result from minor chemical changes within a glycan found in all blood types. Such small variations in a glycan molecule can mean the difference between life and death for patients.
Other alterations in glycans—whether genetic or environmental—are implicated in cancer, inflammatory diseases, infectious diseases, congenital disorders and autoimmune diseases, among others. Many antibiotics, antiviral drugs and diagnostic markers for cancer are based on carbohydrate derivatives.
Recognizing the profound importance of these chemically linked chains of sugar and seeking to elucidate their role in basic science, clinical medicine and therapeutic development, Harvard Medical School has established a new center devoted to the study of glycans.
The Harvard Medical School Center for Glycoscience, based in the Department of Surgery at Beth Israel Deaconess Medical Center, focuses on the structure, biology, evolution and function of glycans.
The center's mission is to improve human health through basic research, clinical research and education in glycoscience.
:)- ***I am available to join the intellectuals in the above Research Program*** :)- invitation basis
Congratulations and All the best in the scientific endeavor.